Maritimes & Umwelt
Schifffahrt, Fischerei und Schadstoffeinträge belasten maritime Ökosysteme wie die Ostsee. Nachhaltige Lösungen können dazu beitragen, wirtschaftliche Interessen mit Umweltbelangen besser in Einklang zu bringen.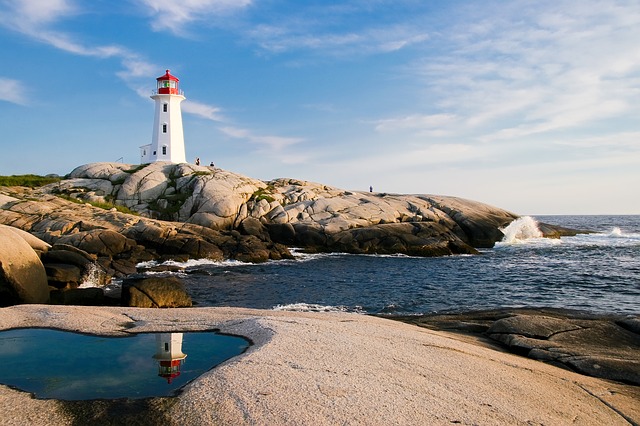 Im Einzugsgebiet der Ostsee leben rund 80 Millionen Menschen. Ihr Ökosystem wird durch anthropogene Einflüsse stark beeinträchtigt. Hierzu gehören unter anderem Belastungen aus der Schifffahrt, Phosphoreinträge aus der Landwirtschaft, sowie Mikroplastik und pharmazeutische Spurenstoffe. Gleichzeitig ist die Ostsee ein wichtiger Wirtschaftsraum. Fischerei, Tourismus, Industrie und Logistik tragen maßgeblich zum Wohlstand der Anrainerstaaten bei. Ob es um nachhaltigen Tourismus oder verbesserte Verfahren in der Abwasserbehandlung geht, neue Ansätze können dazu beitragen, dass maritime Ökosysteme  geschont werden und sich langfristig positiv entwickeln.
Unsere Erfahrung im Themenfeld Maritimes & Umwelt
Mit Aquakultur und nachhaltigem Fischereimanagement hat sich das Projekt AQUAFIMA beschäftigt, das wir in der Förderperiode 2007-2013 begleitet haben. Das aktuell laufende Projekt CATCH (Coastal Angling Tourism: A Development Chance for the South Baltic Region) arbeitet darauf hin, ökonomische und ökologische Nachhaltigkeit im Küstenangeltourismus miteinander zu verbinden. Auch im Bereich Gewässerqualität sind wir an verschiedenen Projekten beteiligt: MORPHEUS (Model Areas for Removal of Pharmaceutical Substances in the South Baltic) arbeitet an Lösungen zur Verringerung von pharmazeutischen Spurenstoffen, und in verschiedenen BONUS-Projekten unterstützen wir Forschungsvorhaben, die sich unter anderem mit Messungen und Messverfahren zur Gewässerqualität auseinandersetzen.