Interreg A
Mit den Interreg A-Programmen wird die unmittelbar grenzüberschreitende Zusammenarbeit gefördert. Insbesondere im Interreg-Programm für die südliche Ostsee haben wir in den vergangenen Jahren eine Vielzahl von Projekten erfolgreich entwickelt und begleitet.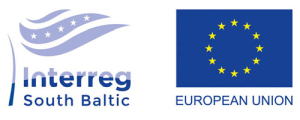 Interreg A besteht europaweit aus 60 regionalen Programmen, mit denen Projekte zur grenzüberschreitenden Zusammenarbeit gefördert werden. Durch ihre oftmals periphere Lage schneiden Grenzregionen bei wirtschaftlicher Entwicklung, Lebensqualität und Attraktivität häufig schwächer ab als andere Landesteile. Hinzu kommen regionsspezifische Herausforderungen, etwa im Bereich der Katastrophenvorsorge, die Grenzregionen als Ganzes betreffen und vor nationalen Grenzen keinen Halt machen. Vor diesem Hintergrund müssen in Interreg A-Projekten mindestens zwei Partner aus mindestens zwei EU-Mitgliedsstaaten des jeweiligen Programmgebiets zusammenarbeiten. Die Projekte tragen so zur Weiterentwicklung der wirtschaftlichen und sozialen Zusammenarbeit in benachbarten Grenzregionen bei.
Im Bereich Interreg A entwickelt und begleitet REM Consult schwerpunktmäßig Projekte im South Baltic Programme, das die Küstenregionen Mecklenburg-Vorpommerns, Polens und Litauens, das süd-östliche Schweden sowie Seeland in Dänemark umfasst. Im South Baltic Programme stehen in der aktuellen Förderperiode (2014 bis 2020) rund 78 Millionen Euro für Projekte zur Verfügung. Das Programm setzt einen Schwerpunkt auf die Entwicklung maritimer Wirtschaft und grüner Technologien.
Derzeit ist REM Consult u.a. an den Projekten CATCH (Coastal Angling Tourism – a development chance for the South Baltic Region) und MORPHEUS (Model Areas for Removal of Pharmaceutical Substances in the South Baltic) beteiligt. Für beide Projekte hat REM Consult sowohl die Projektentwicklung, als auch das Finanz- und Projektmanagement übernommen.