REM Consult celebrates 15 years
Since our founding year 2003, REM Consult followed a continuous and steady path of growth from a one-man business to our current size of nine team members.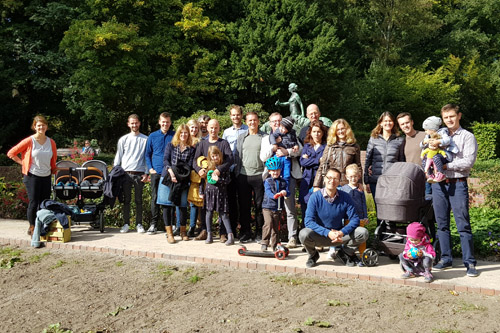 To celebrate the prosperous development of our business, we gathered for a small anniversary party with the entire team and our families. Starting with a project on offshore wind energy and with consultation services in the field of development cooperation by Markus Lang 15 years ago, REM Consult continuously extended the range of topics and funding programmes covered. Today we are a multidisciplinary team of urban planners, economic geographers, political scientists and historians, supporting our clients in project development as well as project and financial management in Interreg, Horizon 2020 and further programmes.
Over the past 15 years we realized 70 million Euros of fundraising for the EU projects developed or managed by us. Over 295 organisations participated as partners in our projects since 2003. If you want to benefit from our networks, you can find further information on our services related to cooperation projects here, and information on our other services here.