Financial Management
We help you ensure a smooth processing of your project's finances and costs!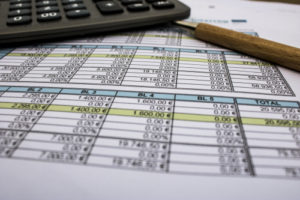 The EU and other funding organisations at various governmental levels have the right to demand that the money provided is being invested with great care and responsibility. Project accounting also needs to be transparent and easily comprehensible. The requirements are thus high with respect to financial management and reporting activities of a long-term project. The careful handling of (EU) directives and documents, the continuous advising and accompanying of project partnerships as well as supervision of the compliance with programme directives are all important and mandatory.
When it comes to the smooth processing of your project's finances and costs we provide you with support and advice no matter whether you need to draft progress or partner reports, certify expenses or plan and monitor your project's budget. This way, you can be certain that the administrative processing of your project is in good care and in accordance with the programme's specific requirements. This ultimately allows you to fully concentrate on the contents of your project.