Successful Interreg BSR 'Liveability' project partner meeting in Kolding, DK
The Liveability partnership recently met in Kolding, a UNESCO City of Design from 12-13 June to exchange, collaborate, and delve deeper into realising the project's goals.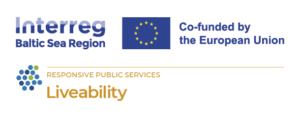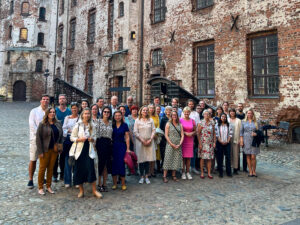 © Business Kolding
The two-day meeting, hosted by project partner Business Kolding, consisted of a "Liveability" seminar, a guided study tour to the UNESCO World Heritage site Christiansfeld and Kolding City Centre, as well as a dedicated day for internal project partner working sessions with the aim of fostering direct exchange among project partners.
The "Liveability" seminar attended by 40 participants including project partners, Public Interest Design (PID) change agents, implementers proved to be a platform for transnational exchange and learning. Apart from receiving an overview of Liveability project's concepts and project progress, the participants gained first-hand knowledge on the ongoing design driven innovation in Kolding as well as insights on how to make cities more liveable through neighbourhood cooperation.
Overall, the face-to-face project partner meeting was a success, and the partnership plans to meet again in September in Pori, Finland to continue the transnational exchange.
So, stay tuned and for more information visit https://interreg-baltic.eu/project/liveability/.
REM Consult supports the Liveability partnership, especially the lead partner Heinrich Böll Foundation Schleswig-Holstein when it comes to project coordination.