Interview: Trainee at REM Consult
During the past ten-plus years, more than 40 trainees from Europe and around the world have joined our office. With this new interview series we would like to introduce our trainees, give them a voice and allow interested applicants to get first-hand insights into our office life.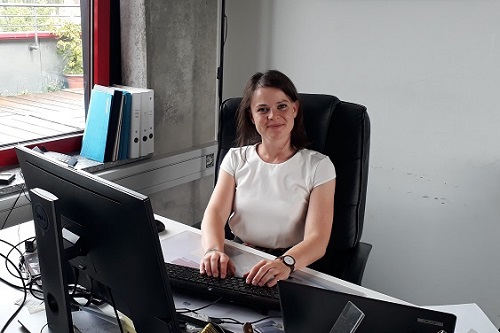 Hanna Witte has been a trainee at REM Consult since May 2018. She is currently doing her Master's in Spatial Development and Natural Resource Management at Dresden Technical University. Hanna, let's start with an ice breaker – how much ice did you have to break at the beginning of your internship?
I think it's fair to say that there was just very little ice to break and at REM Consult everyone is friendly and open-minded. Of course it takes some time to get to know each other at the beginning, but I felt welcome and integrated very quickly. Since the colleagues at REM Consult often travel, I got to know the team members only one after the other, which is why there was neither any kind of small talk overkill, nor major misunderstandings with names during my first days.
How did you come across REM Consult and why did you apply for an internship?
I am doing my Master's in Spatial Development and Natural Resources Management, and I also have a degree in Political Science. It's probably this background that led me to EU projects. What I like about these projects is to see how cross-border networking and international cooperation can help to target complex challenges. I am definitely a person that likes to become acquainted with new challenges and facing new facts, rather than concentrating all my energy on one specific topic. Against this background I appreciate the variety of topics within the different projects here at REM. Last but not least, the city of Hamburg was one reason why I applied to REM. As I am originally from Hamburg and had a great desire to spend some time here again.
How would you describe your tasks at REM Consult? Which ones did you like the most, which ones surprised you?
In my point of view, the tasks are diverse and always depend on the respective project. And then there is also project development, where intense conceptual work is required. Both, here and in project management, intercultural competences are required, especially for larger consortia with many different international partners. Since the Funding Programmes regularly demand reports, one of our tasks is to keep an eye on the time frame and to identify and moderate any difficulties early in the process in order to achieve good results for the projects. Moreover, one of my favourite activities is to support the PR efforts of the projects. Acquisition and project development was also very interesting for me, especially the process of defining project goals in a cooperative manner with all partners.
What career aspiration did you have at the age of seven? How does it relate to your job at REM Consult?
If I remember correctly, I wanted to become an astronaut or space researcher at the age of seven. Project management might be slightly less adventurous than a space mission, yet a good deal of curiosity for new places and especially for innovative ideas is a must – both for REM staff and space researchers.
Can you imagine to continue with project development and management in the EU context in the long run?
I like the conceptual work on the meta-level and I think that the combination of project development, project management and tasks of mediation and moderation in both everyday and conflict situations would be very interesting. I like the funding priorities of the EU, even though some exciting topics could be added, and effectiveness could be strengthened in some regards. Given that I hold a degree in Political Science, it would also be interesting to get insight into Funding Programmes in addition to my experiences on project level here at REM Consult.
Thank you for the interview, Hanna! 
If you are enrolled at a University and would like to join as as trainee, please find our current vacancies here.